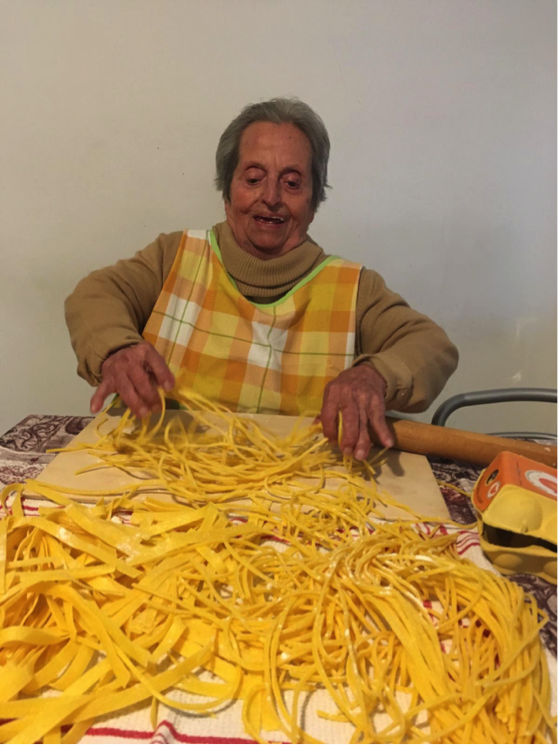 Lori's, Teresa's & Bruna's stories
Lori, 95 years, is an expert in the art of 'fettuccine' and is still very active during the celebration of St. Antonio, the patron saint and protector of her native village, Torrice, where she is a popular host with her tasty pasta dishes.
Teresa (88 years) has always been a lively participant at the local school bake sales and events organised by her neighborough church. She is also a member of the church choir.
Bruna (95 years) has been a primary school teacher all her life. Even today she can sit at her window and sew, with great technique and wonderful colours, bedlinen, cushions, tablecloths and curtains, for her family and the local church.